Mathew Fraser behaalde de titel van Fittest Man on Earth op de Reebok CrossFit Games van 2016. De overwinning was drie jaar in de maak, nadat hij in 2014 en 2015 net geen eerste werd.
Voor Fraser's debuut Games verschijning in 2014 ontving hij de award voor Rookie of the Year voor zijn. Fraser was bekend om zijn haat jegens de 2e plek, en ondanks zijn opeenvolgende zilveren medailles was hij ontevreden en hoewel hij in 2015 de wereldwijd Open won en zijn regio (EAST) met een dominante prestatie in 2016 verpletterde, was het pas toen hij op het podium stond bij de Games in 2016 dat hij tekenen van vreugde liet zien.
Inmiddels is hij bekroond tot Fitste man in de geschiedenis dankzij het 5x winnen van de CrossFit Games (2016, 2017, 2018, 2019, 2020) en 2x een 2e plaats (2014, 2015).
Fraser is een voormalig Amerikaanse Olympische weightlifter, die na een terugkeer van een grote rug operatie in 2011, is gestopt met zijn weightlift carriere en is sinds 2012 een CrossFit-atleet.
---
Over Mathew Fraser
---
Prestaties & stats
Regionals
2013: 5de (North East)
2014: 1ste (North East)
2015: 1ste (East)
2016: 1ste (East)
2017: 1ste (East)
2018: 1ste (Central)
CrossFit Games
2014: 2de
2015: 2de
2016: 1ste
2017: 1ste
2018: 1ste
2019: 1ste
2020: 1ste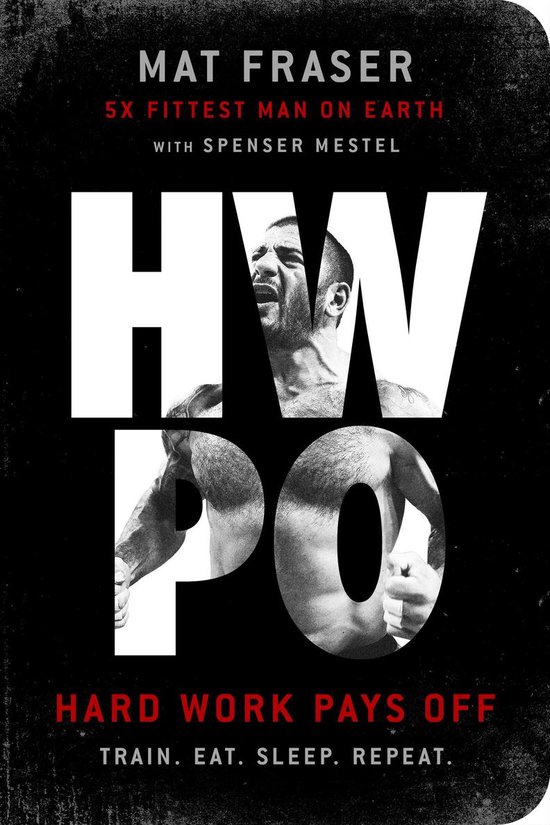 HWPO Mat Fraser
Hard Work Pays Off